Hello, and Welcome to
Anime Club of Los Osos on LJ
!
Reason why we're here:
For you guys who are in the Club at Osos to give me feedback and suggestions for animes and related things alike. I want to hear your opinions and what i should be suggesting in the club, whether it be an anime, or japanese related content, or even about something personal to make the club better. You tell me what i can do better for the club. I appreciate every suggestion from everyone who is in the club, and i would love to hear your thoughts and worries.
LJ Anime Club includes:
-
sales:
This is a new thing about the club, I am willing to sale some of my anime and mangas, to people within this club. I will update more of this later.
-
drawing workshops:
i have a deviantart account, i don't go on much, but if there is a certain drawing i want to show or you want to show me, add me on deviantart. I will add my link later when i update on this post.
-
japanese related content:
Anime Club of Los Osos not only focuses on mangas and animes, but also everyday japanese. Things ranging from news, to music Jpop, politics, or even fashion of Japan. Whether it be any topic of Japan, we are willling to discuss. I even might sell tickets for those who are fans of jpop.
-
and many many more!
:D
Again this is
only for people within my club,
no outsiders sorry
, but if you become a fan of my blogging, because i do alot of blogging, feel free to add me and i am willing to add you back. :)
Unfortunately, like i mentioned,
this is a club members type of blog
, so this blog is
FRIENDS-LOCKED
. You will need to join and make an LJ account to view my newer posts, and i update alot, so i suggest you do so.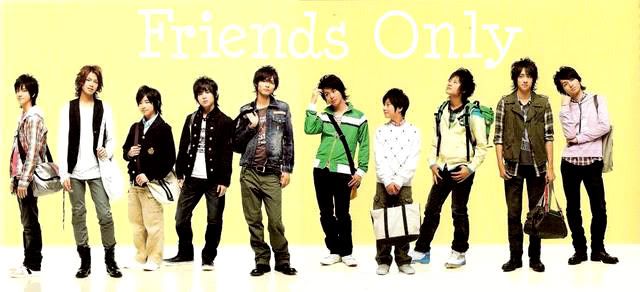 Introduction format:
Name:
Nickname:
Year of Graduating Class:
Age:
A small introduction about yourself; what you like to do, animes you love, hobbies, etc!:
Just leave a comment and i will add you back! :D
thanks again!
どのように感じていますか?:
welcome to Anime Club on LJ!
音楽?: Mayonaka no shadow boy- HSJ